Janette Wilcox
Owner/Broker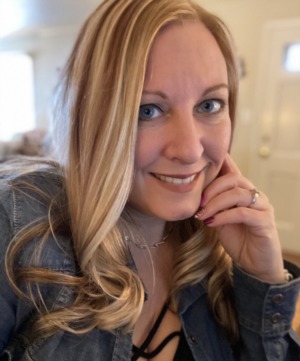 I am the Co-Owner of Wilcox Real Estate.
Being licensed since 1999, I have worked in the Real Estate industry in the State of Washington for over 20 years. Real Estate = LIFE!
I began my career by working with several of the largest new home builders in Pierce County. During my first seven years in real estate, I worked mostly as a Selling Broker and later a Transaction Coordinator for the #1 Broker in the State of Washington - closing approximately 600 transactions a year for several of those years. 
Throughout my career, I've worn many hats and held several positions which has provided me with a very unique skill set that most Real Estate Brokers don't have. In the past, I've worked as the Sales Manager for a large local homebuilder; the Marketing Manager for a Tacoma condominium developer; an Account Executive with a Title and Escrow company; the Social Media Manager of a Real Estate-Focused Social Media company and the General Manager of a multi-million dollar home and apartment builder in Seattle. 
I currently represent one of the largest Real Estate investors and home remodelers in the Pacific Northwest & am co-owner of Wilcox Real Estate. For the past 6 years, I have closed an average of 80 transactions a year. I understand the ins and outs of home "Flipping" and am an expert at pricing homes to sell. I love negotiating wins for my clients and ensuring a smooth transactional process for all. I have solid relationships with several of the Puget Sound Area's top Mortgage Lenders, Title and Escrow Companies, Legal Firms and Real Estate Brokerages. I am a Team Player who will always go the extra mile to get the job done - and I make sure it's done right!
Several years ago, Charles and I partnered together to form Wilcox Real Estate in order to give our clients the very best representation possible. We have built our own Brokerage in order to focus our energies on what we love about Real Estate best: helping people. We promise to always tell you the truth - even if you don't want to hear it. We love winning - and that means our clients needs always come first! Our Brokerage is now home to 35+ Licensed Real Estate Brokers.
Although Real Estate consumes most of my life, I do have other interests, as well! I am mother to my 16-year-old daughter & wife to my wonderful husband and business partner, Charles. I am a member of the Buckley Eagles and attend a local Church. I enjoy anything Real Estate related, Traveling, Projects around the Farm and Wine.