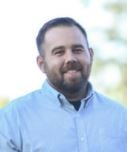 Devin LaFleur has been a Licensed Real Estate Broker for 5 Years. He has been involved in over 90 Real Estate transactions. Devin's unique knowledge and skills make him a perfect fit for Buyers looking for a property that's move-in ready or maybe comes with some DIY projects to a full flip. Whatever type of property you're looking for, he can help guide you through the Buying or Selling Process with ease! Devin typically works in Pierce and King Counties, however, he's from Ellensburg and would love to help you East of the Mountains, as well!
Devin also owns and successfully manages one of the largest Real Estate Investment / Remodeling Companies in the Puget Sound, Buying and Selling over 40 homes a year. He has a staff of over 20 employees and remodels more than 30 homes a year.
His extensive knowledge of the Construction Industry began at an early age, when at just 15 years old, he began working as a laborer with his uncle. Now, a decade later, Devin has worked with all types of Construction, from building New Homes, working as a Mason and a Tile-setter and later being a handyman and handing general purpose repairs and construction. He worked as a Superintendent, Foreman and Construction Manager at several different companies prior to coming to his current company. He started at his current company as a Construction Manager and later purchased the Company, becoming Owner in 2019.
In his free time, Devin enjoys golfing and crafting his own microbrews.